Goddess Festival | Since ancient times, red makeup is not inferior to men, they are the "half the sky" that supports the Nantong International Convention and Exhibition Center
2020-03-08 11:35:00  Company News
Raising the sky
Since ancient times, red makeup is not inferior to men
Ancient Mulan served as father
Angels in white are fighting the epidemic
No matter where
No matter what status
Women have always been the most beautiful colors in the world
With the success of the national epidemic
March 8, 2020
The 110th International Women's Day arrives quietly
here
Female "fighters" at the front line of the Anti-Japanese War in Nantong International Convention and Exhibition Center
A blessing, a tribute
Send a wish to everyone around her!
In Nantong International Convention and Exhibition Center
There are such a group of women
They have a working attitude of excellence
They won applause with attentive service
They support the "half the sky" of the stadium
In the days that belong to them
Wish goddess
Happiness is always with us, beauty is forever!
Human Resources Department
"Wang Zhijuan: As a Communist ..."
As a member of the Communist Party, he always maintains firm ideals and convictions and the correct political direction. He firmly supports party leadership and obeys organizational arrangements. He is frank, cheerful, and upright. He gets along well with colleagues and uncles around him, and has strong adaptability, affinity, and compatibility.
In specific work, we attach great importance to communicating with leaders. We can not only report major issues in a timely manner, but also be flexible in handling temporary situations; actively cooperate with colleagues, and have a higher sense of overall situation and team spirit.
Finance Department
"Qu Xiaoping: Women's Wisdom ....."
In the half a year that has already become a memory, I take everything seriously, accumulate bricks and tiles in the bits and pieces that I have actually experienced, in addition to directly acquiring professional knowledge and improving professional skills, more from the project In practice, I get information that will benefit me throughout my life and continue to grow.
Growth in a team is the most direct and fastest. I am clear about my role in this team, use the progress of the entire project team as a reference, arrange my work reasonably, give play to my role, and protect the company's rights and interests to the greatest extent. Men's wisdom lies in "firm and strong", while women's wisdom lies in "flexible and tough". Learn to bring a hint of perseverance to compromise, but also to learn a sense of unstubbornness, understanding cooperation and cooperation.
"Lu Haolei: study hard and improve comprehensively ..."
As a new employee, I am very grateful to the company for bringing me a platform for learning and growth, allowing me to continuously learn and improve in my work, and slowly improve my quality and talent. Looking back at the past 7 months, the company has accompanied me through a very important stage of my life and I have learned a lot.
I sincerely thank all the leaders and colleagues of the company. Only with your concern can I be handy in my work, and with your help, I can make my development in the company a higher level. I know that no matter what position I am in, I have to work hard to do my part, and strive to be better and more precise. Study hard and improve self-literacy in an all-round way; work hard to complete various tasks smoothly.
marketing department
"Huang Li: Finding the right market position ..."
Happy holidays, ladies! Nantong International Convention and Exhibition Center is a comprehensive project focused on by Zhongchuang District, including conferences, exhibitions, restaurants, hotels and other service types! As a marketing and media manager, my job testimonials: find the market position, leverage the industry's advantages, build a marketing brand, and let more people know about a thriving core area, Nantong Central Innovation Zone, through the city window of the Convention Center The Convention and Exhibition Center is the brightest pearl in this area!
"Cao Jingwen: Reliable post-90s ..."
It 's been more than half a year since I joined Nantong International Convention and Exhibition Center. As a newcomer to the industry, I am grateful for the patience and help of all leaders and colleagues. Don't be afraid to give up.
On this special day of this special period, I wish all medical workers and all the most beautiful laborers fighting on the front line, Happy International Women's Day!
Catering Department
"Xia Yueyu: Create your own value with love ..."
It's been half a year since I joined Nantong International Convention and Exhibition Center. As a newcomer to the company, I believe that work should be a process of creation, a process of creating own value, creating with love, and finding fun and benefits in creation is the highest state of work.
In the future, I will continue to adhere to the motto of "the lamp of life is lit by enthusiasm, and the boat of life is driven by hard work." I will complete every important reception task and provide guests with better and considerate services. Adding to the company's better tomorrow!
On this occasion, I wish the goddesses a happy holiday!
"Zhu Chan: I am happy at work ..."
First of all, I would like to thank the school and the exhibition center for giving me this internship opportunity. As a "new student" in the industry, I have benefited greatly from the patient comment and guidance of the company's seniors.I am happy at work. I have accumulated bit by bit from strangeness to familiarity and perseverance. Each leader treats us equally and does not treat us specially because we are interns. In the future work, with the leadership of your leaders, I believe we will become even better. Thank you Nantong International Convention and Exhibition Center for giving us the opportunity to learn.Work is the value of life, and the joy of life is also the joy.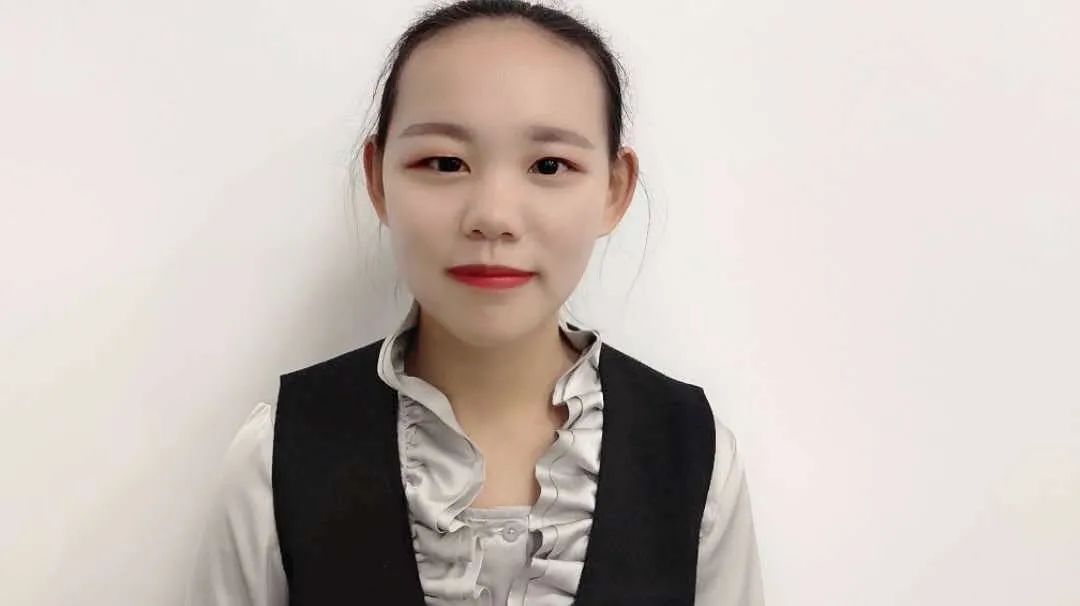 "Li Kairui: the transition from 0 to 1 ...."
Looking back on the internship at Nantong International Convention and Exhibition Center for the past 7 months, I have been deeply impressed and learned a lot. In the new environment, I have grown up again. Under the care and guidance of leaders and colleagues, through my unremitting efforts, I have learned the rare experience and social insights in life. I am honored to learn and progress with colleagues .
During the next internship period, I will continue to strengthen my study of various systems and businesses in the industry, comprehensively and thoroughly understand relevant knowledge and basic business, and make a good work plan for the internship period.
Another year of green grass. With the footsteps of spring, we ushered in the 110th "March 8th" International Goddess of Labor Day. This festival, which belongs to working women all over the world, has inspired generations of women to persist and work forward.
"Hua Yaying: Work means responsibility ..."
I am an ordinary cleaning employee.
Being an outstanding and dedicated employee is my ideal goal in my heart. My job is to make employees have a comfortable working environment and to give customers a good environmental impression. Work means responsibility. I performed better. Especially during this epidemic, everyone's determination to fight the epidemic together and actively cooperate with our cleaning and disinfection work made me feel that only everyone can maintain a beautiful environment. As long as everyone is doing their part seriously and doing things seriously, everyone can do their job well.
Engineering & Construction Services
"Zhao Han: Do my work carefully ..."
The summer is cold and the new year is full of thoughts. It has been almost a year since I joined Nantong International Convention and Exhibition Center. Looking back at the past work, I thank the company leaders for their care and support, thank the company's various departments for their coordination and help, and engineering. The hard work and dedication of my colleagues in the department make me more and more handy in my work. There is no trivial matter in engineering safety work, and I will continue to do my job with the professional quality and attitude of "integrity, execution, responsibility, details".
We work together to fight the epidemic and pay tribute to every medical worker who fights in the front line. Happy International Women's Day!